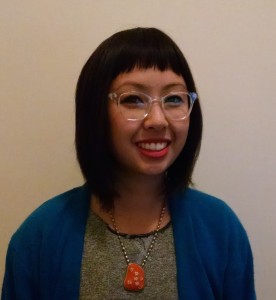 I currently work as the Inquiry and Instruction Librarian for Peer Services and Powell Public Programs at UCLA Library. I got my MLS from Indiana University in Indianapolis, and my BA in art history from San Francisco State University. When I was in library school, I was a managing editor of the Hack Library School Blog and I'm really happy to be part of the In the Library With the Lead Pipe team.
In 2014, I participated in the ALA Emerging Leaders program and the Minnesota Institute For Early Career Librarians. You could say that mentorship, and professional engagement are important things to me. I love being a librarian, and I love helping people with their information needs. My research interests include intersectionality in LIS, diversity and stereotypes in librarianship, and student research behaviors.
When I'm not librarian-ing, I like hanging out with my cats, checking out art installations, and you can find me probably sitting in traffic.
Follow me on Twitter!